About
With a 20+ year track record, we are the longest standing agency in San Diego - we got this way by being bold, adaptable and collaborative. We spot trends and engineer powerful, forward-thinking strategies that help you secure market share. Our innovative processes, the L7 Marketing Machine™ and L7 Brand Blueprint™, have the power to transform your business and inspire your audience to engage with your brand.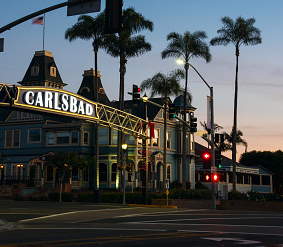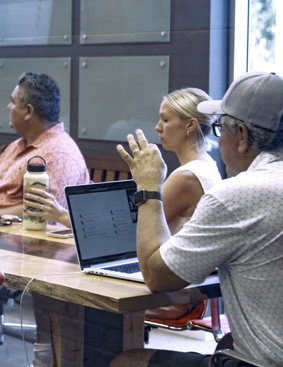 L7 Creative is in the business of growing brands. We do that by telling our clients' unique brand story, increasing awareness and loyalty, and delivering quality leads with our expertise in growth marketing.
Our process begins by asking how people want to interact with your brand. We nail down your brand's identity, your target audiences, and begin to apply creative strategies integrated with online technologies. The result is the growth of your market share.
Our work involves more than just creating ads and interfaces that look great (though, they do). We develop and execute lead nurturing campaigns, direct response and email campaigns, events and social media programs that drive purchase intent.
Our Approach
L7 Brand Blueprint™
Our exclusive L7 Brand Blueprint process lets us discover and craft your brand's unique story.
We do this by diving deep into what sets you apart from your competitors and what your customers expect from you. These insights give us a framework to apply to everything we create, providing consistency and effectiveness.
L7 Marketing Machine™
Our proprietary process transforms brands, drives change and creates real value that drives growth.
The L7 Marketing Machine gives you a custom marketing and creative strategy, as well as an actionable plan that will let you reach new sales goals.
Deploy & Manage
With our cutting edge monitoring tools and analytics, we'll discern key learnings and insights.
We'll keep optimizing and creating new ways to enhance your marketing for greater payoffs.
Leadership Team
At L7 Creative, you'll connect with extremely talented people who genuinely enjoy working with one another, who feel grateful to have such fantastic clients, and who celebrate every win as a team win.