The Proprietary Process. A Critical Component for a B2B Services Company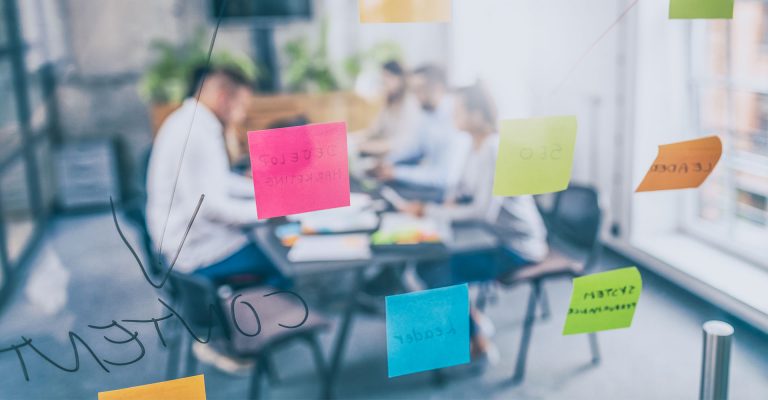 So what is a proprietary process and why do you need one? A proprietary process - or trade secret - is a distinct problem-solving methodology for your professional or technology-based service firm. It's an approach that's unique to your company. It's what separates you from your competitors.
We've all heard of soft drink maker, Coca Cola's "special" formula, a closely guarded secret sauce which is allegedly protected in a secure vault. But what about a proprietary process that's used in a B2B service based business? Can it possibly be as valuable as Coke's highly classified formula?
There's a business saying:
"If you don't have anything unique to advertise about your business, then you should advertise your business for sale."
Let's take a look at some marquee brands in the business services sector and their proprietary processes.
Gartner
Gartner, Inc. - a global research and advisory firm - has what they call their Magic Quadrant reports, which the company defines as "a culmination of research in a specific market, giving you a wide-angle view of the relative positions of the market's competitors." Huh? That sounds mystical and expensive, right? Last I checked, Gartner's hourly consulting rates were north of $300 an hour and going up. And their industry reports are crazy expensive.
Navigant
I'll let you judge: this statement increases the reliability of Navigant's data analysis. "Using a proprietary assessment methodology and specially programmed computational models, Navigant initiates a series of analyses to ascertain the U.S. market size and segments the patients based on their likelihood of seeking, getting, and affording treatment." It sure sounds like a proven scientific approach to me, and I'm sure it does to their clients as well.
CEB Inc.
In 2011, Matthew Dixon, Brent Adamson, and their colleagues at CEB Inc. wrote The Challenger Sale. The book teaches that relationship building is no longer the best sales method, even though there is no data to support or refute this claim. Over the last eight years, they have built an entire sales consulting empire on their proprietary process. Their process teaches how to sell complex, large-scale business-to-business solutions, and drives home the message that because consumers and businesses are changing, sales people must change how they sell.
Solomon Associates
Since 1980, Solomon Associates - a performance improvement company for global energy - has used its proprietary benchmarking methodology, Comparative Performance Analysis™ (CPA™), to show clients where their operations stand relative to their competition. Solomon says that it's only through this comparison process that you can truly identify the areas where your facilities can improve. Since its inception, Solomon has continually refined this method of analysis and, today is the standard for gauging performance around the world.
...
The list of B2B service companies that have created their own proprietary processes is endless. In today's competitive landscape for professional and technology services, it is even more critical for businesses to stand out from competitors, enhance their branding, and improve their consistency of process.
The proprietary process is gaining currency as a marketing technique with each passing day. L7 Creative advises its clients that one of the most common mistakes a service firm can make is not having a well-defined, proprietary process.
A few reasons that crafting a proprietary process is a good thing for your service-based business:
Defining a process unique to your company allows customers to focus on value rather than price when making a decision whether to engage your firm or not.
A proprietary process or method is a means to differentiate and highlight the uniqueness of your firm with something that only you own.
A process or method demonstrates your expertise, makes your work more valuable, and will allow you to charge more.
A proprietary process is very hard to duplicate. It's made up of your people, your culture, your philosophy and more. And that's almost impossible to replicate.
Creating a winning proprietary process for your operation takes work and ingenuity. It should never be an industry standard but, rather, a unique way that you've found to solve client problems. After your methodology is codified, the completed process should be given a clever name - one that can be trademarked. The task of crafting the perfect name should be left to a qualified branding agency. Their team will create a name that is unique enough to qualify for trademarking, will sound interesting, and can be marketed effectively.
A proprietary process signifies that your firm has expertise in its field. It also organizes and customizes your firm's method of problem solving. If adhered to, your process will ultimately become an asset that will lift your brand's equity. Take the time to define your organization's proprietary process, name it, stay true to it and market it for more brand and sales success!
Want to find out more? Contact L7 Creative today.
...
By: Tom Gallego, Brand Strategist