10 Important Considerations for Your 2020 Marketing Plan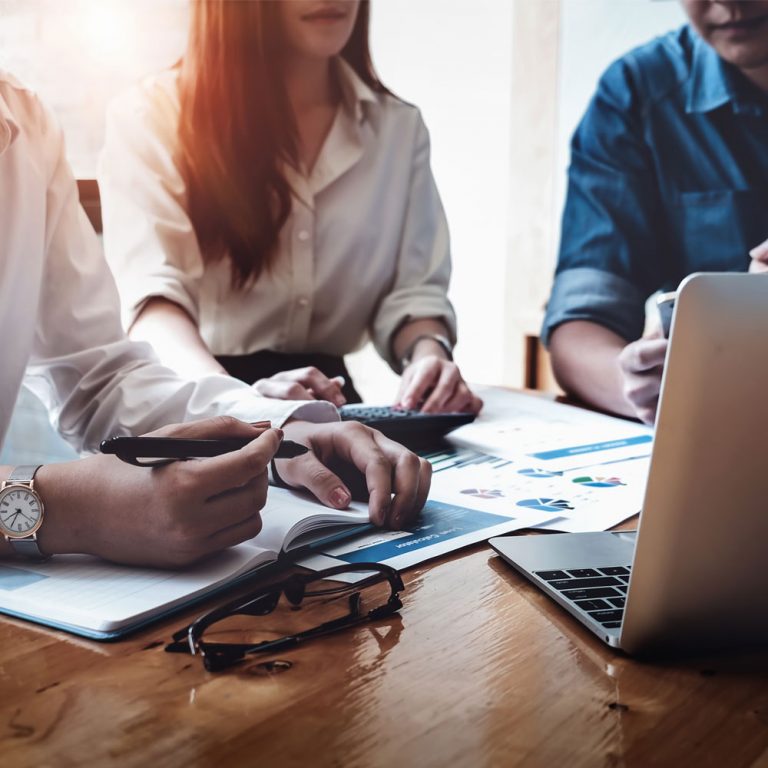 2019 is drawing to a close, but before you start checking items off your holiday shopping list, why not take some time to also ponder how your business will approach marketing as the new decade dawns?
Every new year presents reason for hope and optimism for entrepreneurs, but there's just something about 2020 that makes it feel extra special.
Keep reading for some of the most important things to keep in mind as you go through the process of crafting your own 2020 marketing plan.
1. The End Goals for the New Marketing Strategy
Let's start somewhere simple.
At the very least, your new plan should get everyone on your team on the same page. Make sure that the plan clearly outlines what the goals are for the upcoming year.
This may seem like a trite and unnecessary thing to do, but simply having everyone understand what the goals are for the next 12 months can generate positive momentum and get things going in the right direction straight from day one.
2. The Specific Milestones
While having this overarching set of goals for the year is helpful, that may not be enough motivation to get through the daily grind. That's why baking in weekly, monthly, and quarterly milestones for each goal is a smart move.
With those milestones in place, it becomes easier to recognize when you're on the right track and incentivize employees to make that extra push.
3. The KPIs
KPIs, also known as key performance indicators, are essential to monitoring the progress of any business plan. They will let you know if there are any aspects of the plan that have excelled and also highlight if certain areas have fallen below expectations.
Having established KPIs enables you to keep tabs on the plan's progress and make adjustments as needed. Check out this article to learn more about a few key metrics to incorporate into your plan.
4. The Marketing Budget
Don't forget about your budget as you're assembling your plan. Ideally, you should also indicate how the budget should be divided into months as well in order to prevent overspending earlier on in the year.
Working under a budget is not always fun, but you do have to be mindful of the bottom line.
5. The New Website Design
Understandably, if you've recently redesigned company's website, changing it for the new year may not be at the top of your priority list. Remember though that this is a new decade, and this is as good a time as any to debut a new look.
A complete overhaul of the website is not needed per se. Some tweaks and enhancements may be enough to get the message across that you are ready to meet and conquer the challenges of this new decade. Now, if you've long had complaints about the way the website looks or functions, the new year is the perfect time to make some bold changes.
In any case, investing in some professional website development should prove beneficial to your company.
6. The Social Media Marketing Campaign
Although some social networking sites have come under heavy scrutiny in recent years, the fact remains that these online hubs remain immensely popular and continue to grow in popularity.
In fact, there are approximately 3.5 billion active social media users and on average, a single person will have over seven social media accounts.
These sites are not falling out of favor anytime soon. If your business wants to maintain a solid relationship and connection with your target audience, running effective ad campaigns and engaging with your audience on social media is absolutely essential.
7. The Usage of Video
So, how do you run a successful advertising campaign on social media?
By the end of 2019, 80% of the world's internet traffic will be video and video-watching habits are increasing by 50% year after year. The major takeaway here is that videos are incredibly popular...clearly.
For those businesses with services and products that translate to videos, it's worth hiring professionals to produce your videos so you can to take full advantage, and reap the benefits, of video. And hey, there's even that chance your video goes viral.
8. The Investment in Paid Search
Along with maintaining a social media presence, your business should also consider investing in paid search if it hasn't already.
As long as you choose the right keywords, and hire paid media specialists that know what they're doing, paid search will help you get in front of your target consumers. Bolster these efforts even further by throwing SEO in the mix. This will ensure your website has optimum rankings in organic search results as well.
9. The Utilization of Marketing Automation Tools
Regardless of how big your company is, automating certain aspects of marketing will still be helpful. By using certain tools, you can free up your more skilled employees to take on more sensitive tasks that demand their expertise.
All kinds of marketing automation tools are available. An effective marketing automation strategy incorporates a lead gen ecosystem that will produce a steady stream of customers. You should consider using some of the more sophisticated forms of CRM (customer relationship management) software, such as SharpSpring, as they tend to incorporate automated features of their own.
10. The New Campaign for the New Year
Before putting up a bow on your 2020 plan, don't forget about creating a new advertising campaign with a catchy slogan for the upcoming year. You obviously have the best insight into what this new advertising campaign should be, although you will probably want to steer clear of the "2020 Vision" as your main slogan as that will likely be plastered all over the place sooner rather than later.
--
With all of this in mind, 2020 is just around the corner and it's best to be properly prepared for its arrival. Start off the new year strong by ensuring your new marketing strategy is in order and that it will be ready to go as soon as it is needed. Sound overwhelming? Get in touch with L7 Creative and we'll help you craft an award-winning strategy.
Did you like this blog? Then you would probably also enjoy this blog, "Year-End Marketing Checklist for Small Businesses", from our sister company, L7 Advertising.