Property Masters
A complete rebrand, creative strategy, new website and custom software was needed to grow market share in the competitive asset renovation space.
Challenge
Property Masters has been a leader in the SFR renovation space for two decades but did not have a brand to support their quality services. They saw opportunities to expand their regional presence into more states but needed a way to get there. They turned to our team and our proprietary L7 Marketing Machine for the solution.
Solution
By applying our proprietary L7 Marketing Machine™, we worked with their leadership team to pinpoint and define their ideal positioning, target audience, service roadmap, and creative strategy that would set them apart from their competitors.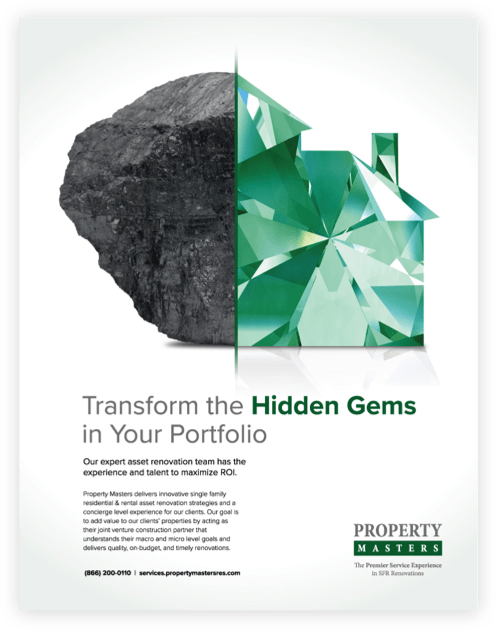 The Hidden Gems Campaign
Like a master diamond cutter, Property Masters has a unique ability to transform homes into valuable assets. "Hidden Gems" uses striking visuals that convey the concept of transformation and support the quality residential asset renovations Property Masters' delivers to transform residential properties to produce high return on investment. The campaign was applied to all advertising and brand communications in 2021 which produced an unprecedented increase in business for the client.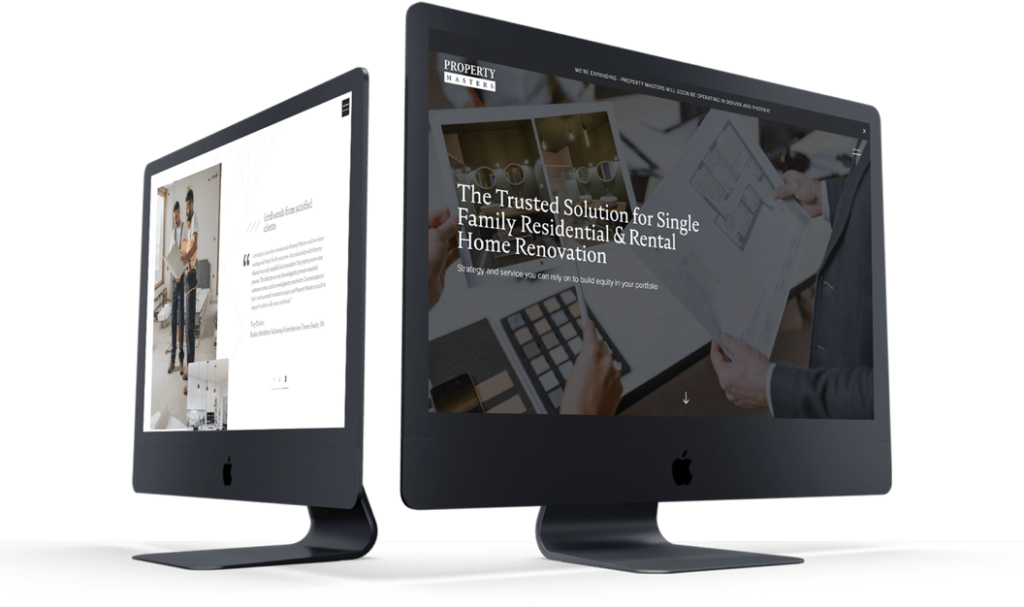 Website
Transforming the Digital Brand Experience and Engagement
The flawless redesign of Property Masters' website elevated users' online experience and in turn drove higher conversions. It's hard to quantify just how much an immersive digital brand experience can mean in elevating the perception of your company, but we do know it can bridge the gap between increased conversions and higher revenue.
At L7 Creative we take your brand to places others only dream of.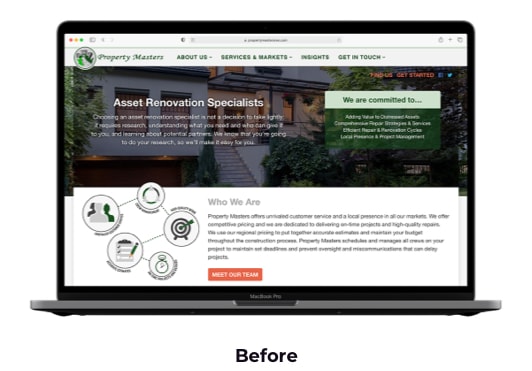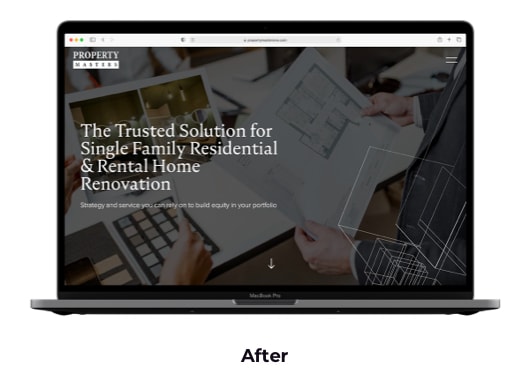 "I never would have envisioned my experience with a marketing firm would be this good and we would find someone that really "got us". They are big problem solvers. If you tell them "I can't", they will find a way to help you be able to turn the can't into a can."

Kelly Brooks, CEO
Property Masters