Five Tips for Experiential Marketing in 2023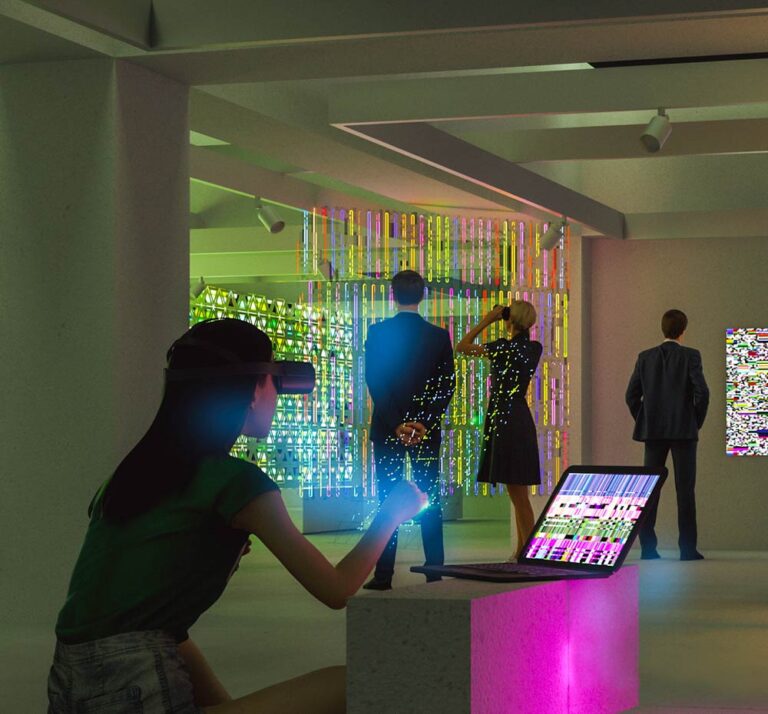 Experiential marketing has been one of the most useful tools professionals can implement for their clients and brands. It is one of the oldest and most commonly known techniques. But in an ever-changing and fast-paced digital age, are these techniques still effective enough to move brands towards success? The short answer: YES (with a few updates).
The digital age has changed the world of marketing forever but since older techniques are proving to remain successful, marketers are starting to revisit experiential marketing and incorporate it into their strategies with a fresh twist. While traditional marketing focuses primarily on a one-way connection, experiential marketing focuses on creating a long-lasting bridge from the brand to the consumer. With immersion as the main goal, brands who use this technique want their customers to feel enveloped in what they are selling to create something you can't put a price on: a memorable experience. At L7 Creative, we want to ensure your brand is thoughtfully covering all forms of marketing, so read on to see our five tips for experiential marketing in 2023.
Why it Works
Experiential marketing is proven to be far more effective and memorable than anything you could write down, put on a billboard, or in a mobile ad. Immersing customers in an interactive space is what makes this type of marketing so memorable. You want your audience to feel so passionately about your brand that they can't help but talk about it.
Some great examples of this are booths at concerts where people get to see their favorite products come to life and engage with them in a personal way or a makeup product launch involving a campaign with free makeovers for every person who walks through the front doors. Experiential marketing can be anything marketers think up, and the best part of it is the amount of flexibility it provides. Unlike traditional marketing techniques that have strict guidelines, experiential marketing is one of the most flexible techniques available. If a campaign begins that isn't well-received, it's easier to change the execution of an experiential marketing campaign than that of an ad that has launched but now needs to be taken down, edited, or completely redone.
One of the most cost-effective strategies, experiential marketing can also work in tandem with other areas of marketing. Increasing word-of-mouth and a brand's social media presence is just scratching the surface of the potential this technique has.
Event Sponsorship
Just about anything that is done in public can be used in an experiential marketing campaign. Festivals, award ceremonies, or in-person demos are all great ways to get your brand name out there. Setting up booths at one specific event or organizing the entire thing are very effective ways to get people talking about your brand. In the fast-paced digital world, in-person events can be overlooked. New marketers are focused on the constant push of digital content at the fingertips of consumers but sometimes it's more beneficial to show up in real life and build a relationship faster.
Pop-Ups
A great way to keep your audience on their toes is to organize pop-up events, specifically in big cities. These perform well because people know they're temporary, and they have to attend these events while they can. This is a great way to spark quick sales and encourage influencers to attend for more buzz. Giving people an experience they will remember can increase your brand awareness and give you a higher chance of word-of-mouth between consumers. If your brand is solely online, try hosting a pop-up in a city and get to know your customers face-to-face.
Virtual Events
A great modern-day option, virtual events have skyrocketed in popularity since 2020. These can include auctions of clothing or furniture, having a guest speaker featured on your website, or an educational video you do for promotional purposes. If you're a makeup or skincare brand, host a virtual tutorial event to educate your audience about new products firsthand.
Metaverse x Experiential Marketing
The MetaVerse might be the perfect place for you to develop an experiential marketing campaign. The MetaVerse is already designed to be immersive but you still need to create a unique and genuine experience to effectively market to users. Doing so can increase your chances of exposure.
Influencer Events
Along with pop-ups and in-person events, using influencers can be a great way to maximize the success of your experiential marketing campaigns. Influencers get invited to dozens of events each season, so make yours unique to your brand and stand out. Your number one goal with these events is to spark enough buzz and excitement that influencers will want to pull out their phones and capture endless amounts of content. If you find the right influencers, you'll be marketing directly to your niche audience. New to influencer marketing entirely? We've got you covered.
However you choose a campaign for your company, there are a few things to keep in mind to make sure you are successful. Make sure you set clear goals from the beginning and that your entire team is working towards meeting them. Maintaining consistent messaging across all channels is key so your customers can easily identify your brand, and you can begin to strengthen the consumer-to-brand relationship.
Make sure you have the best marketing professionals helping you plan out your next campaign. If you want to incorporate experiential marketing into your strategy and don't know where to start, contact L7 Creative and one of our amazing team members will help you reach all of your engagement goals.