How to Perform a Brand Assessment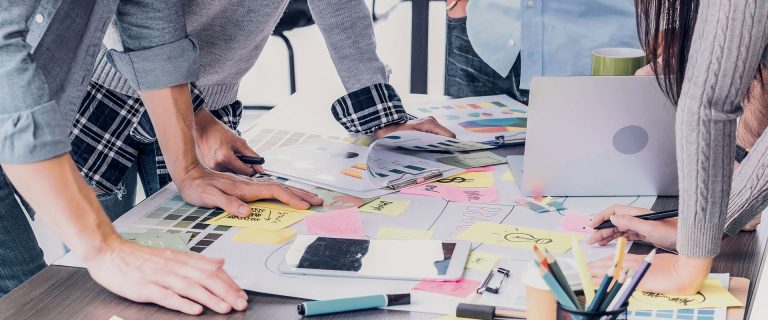 A brand assessment lets you uncover the value of your brand and positioning through the eyes of your target audience, and to make necessary changes to adapt to an ever-changing marketplace. At the same time, it revitalizes and aligns the vision and goals of your organization. Where do you start? A brand assessment questionnaire is an excellent orientation tool.
Start With Key Questions.
A brand assessment questionnaire pinpoints your own vital knowledge and insights about your brand. It shines a light on where you want customers to find you, your goals as a company, and if your current marketing efforts are driving success.
Whether your sales are lagging or upward bound, your brand assessment questionnaire results will put that trend into a richer, more complete context, identifying the areas of your brand that could benefit most from attention and change.
We're pleased to offer a free tool for starting a brand assessment. The brand assessment questionnaire will prompt you to think strategically, even as it permits us to get to know your company and its goals. Check out our L7 Creative brand assessment questionnaire here. We use this brand questionnaire when we onboard our new clients. Feel free to take it or simply look it over.
Get Ready to Step Back and Assess Your Brand.
Next up in your brand assessment, the L7 Creative team assimilate your responses, and do research and analysis on your industry and competitors. Then, we typically hold a full-day collaborative workshop with key stakeholders from your team to define critical components of your brand. The goal of the brand assessment may be flexible, but it usually focuses on:
Sharpening your organization's competitive edge.
Rebranding.
Gaining a deep understanding of your organization's positioning and performance.
The L7 Creative brand assessment examines your company's style and its substance, its culture, product and processes. We also create the perfect marketing campaigns to rebrand your business for today's connected world.
Here's Where Your Customers Come In.
During a brand assessment, you'll consider customer feedback. You'll focus on how people perceive your brand, and why they prefer it over the competition (or, in some aspects, don't).
You'll be asking about your customer relations through data, too:
Is your website optimally developed to draw visitors in from the markets you've targeted?
Is your business in fact attracting its ideal audience?
Does your organization need to modify its messaging and marketing?
What do your social media data and the backlinks to your website reveal about your audience and advocates?
Social media data can offer telling information about your competitors, too—as we'll show you.
Stand Out. Keep your Business at the Top of Its Game.
After completing the brand assessment questionnaire and the brand workshop, your team is left with a detailed summary of our workshop findings. At every step, L7 Creative guides you to a deeper understanding of your brand's core values and what makes your audience tick. This is why our digital marketing strategy produces transformational results, optimizing businesses to win customers and influence people.
It all starts with a free, informative brand assessment questionnaire. Take it yourself, and experience the first of a proven set of tools to revitalize your business. Assess your brand with data-driven information. Receive action items, and a timeline for keeping track of the transformation. Ready to take your brand assessment to the next phase? Contact us, and let's collaborate.