How to Use NFTs To Your Marketing Advantage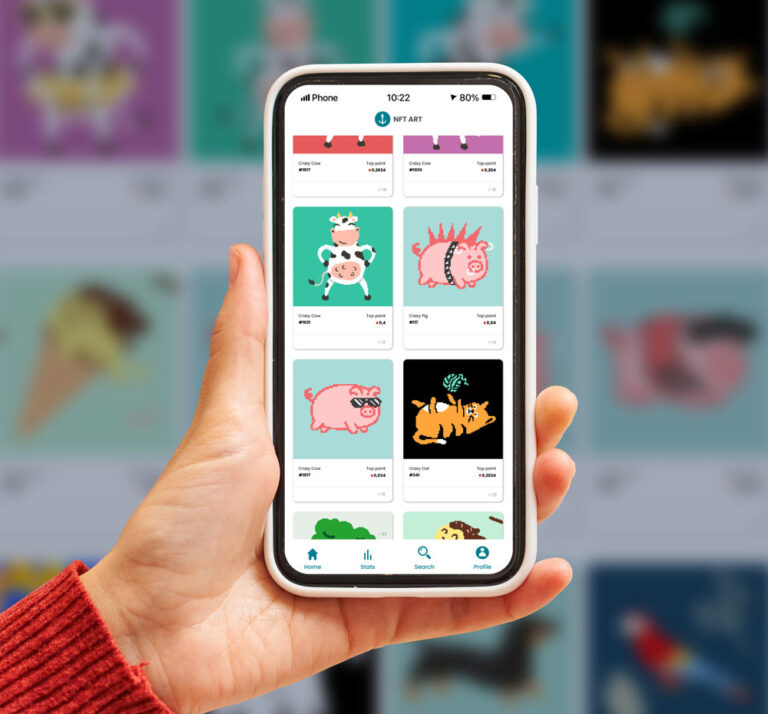 NFTs (non-fungible tokens) have grown from one of the most obscure applications of blockchain technology to one of the most widely known Web3 terms. The term has received more than double the attention it received in 2021. As marketing success can be based on how much attention you draw to a brand or product, marketers can leverage the attention NFTs are getting to grow their (client's) business. This article explores how business owners can use NFTs to their marketing advantage.
So, What Are NFTs?
NFTs are unique digital assets that cannot be substituted or exchanged for similar tokens and have no universally agreed exchange value. Think of an NFT collection as an estate with similar homes. Each home cannot be worth the same because owner valuation is subjective and, if furnished tastefully, the price varies even more. Even if these homes are patterned to fit the same plan, they cannot be sold at the same price.
3 Ways Marketers Can Leverage NFTs
NFT began as a cool must-have for every Web3 enthusiast but has now become an essential store of value and promotes mass adoption. Here are a few ways you can create effective marketing campaigns to improve your search engine optimization by using NFTs.
1. Build a Community Around your Collectibles
In the words of Seth Godin, "a group needs only two things to be a tribe: a shared interest and a way to communicate." NFTs provide these things because they are valued on exclusivity, authenticity, and limitedness. Business owners now realize that digital marketing stats can be deceptive because they sometimes never amount to sales. However, with community backing, they can be assured of having lifelong impressions in the form of a loyal fanbase that cares about their product and services.
2. Reward Loyal Customers
Rewards can be incredibly useful in elaborate campaigns like gamification marketing or experiential marketing. By exploiting human competitiveness, marketers adopt a strategy where customers are rewarded after performing specific tasks or hitting certain milestones. These tasks can be in the form of purchases or referrals. NFTs will make the perfect incentive because they are desirable and viewed as a credible investment by many. A great way to integrate this into your experiential marketing is by hosting exclusive brand events only for NFT holders.
3. Boost Customer Engagement
Scarcity is an essential metric in the world of NFTs, as well as your business — if applied adequately. Despite the bear market, projects thrive because users fear missing out on the next CryptoPunks, making them an easily accessible engagement source without any paid advertisement. When businesses create a gated community, it inspires jealousy in customers who want to be part of the elite class and make them work towards earning their spot. Humans by nature love exclusivity, don't we?!
Contact L7 Creative for Your Brand's Marketing Strategies
Modern marketing campaigns require unique insights and unmatched creativity to sustain and captivate prospects as newer companies enter the picture. Running out of ideas is unforgivable and can soil your track record. L7 Creative's effectiveness and efforts in helping brands pass their message earned us Expertise's Best Digital Marketing Agency in San Diego for two years in a row. Send us a message or call us at (760) 268-9158 to book an appointment.