Nutrex Hawaii
A fresh campaign centered around New Year's resolutions required a comprehensive marketing strategy, compelling creative, and a custom gamified brand experience.
Challenge
Nutrex Hawaii, a health supplement company with two core products– Hawaiian Spirulina® and BioAstin Hawaiian Astaxanthin–wanted to help its community of customers build healthy new habits for their New Year's resolutions. The resulting campaign also needed to stand out in a crowded supplement market.
Solution
We devised the Path to Wellness Challenge campaign based on the idea that it takes 66 days to develop a habit. This lifestyle program touted Nutrex Hawaii's product benefits and promoted physical and dietary challenges in order to shape long-term habits. A gamified microsite that featured weekly challenges was promoted by influencers, as well as paid and organic social content.
A One-of-kind Gamified Brand Experience
We created gamified challenges where consumers watched training and recipe videos and then undertook related tasks. They also learned how Nutrex Hawaii products could be incorporated into their routine through quizzes and fun trivia questions.
When they completed a task, they received points that were displayed on a Leaderboard where they could see how their progress compared to others.
The points could be used in the e-commerce section of the site to redeem for prizes and doubled as a reward for their hard work!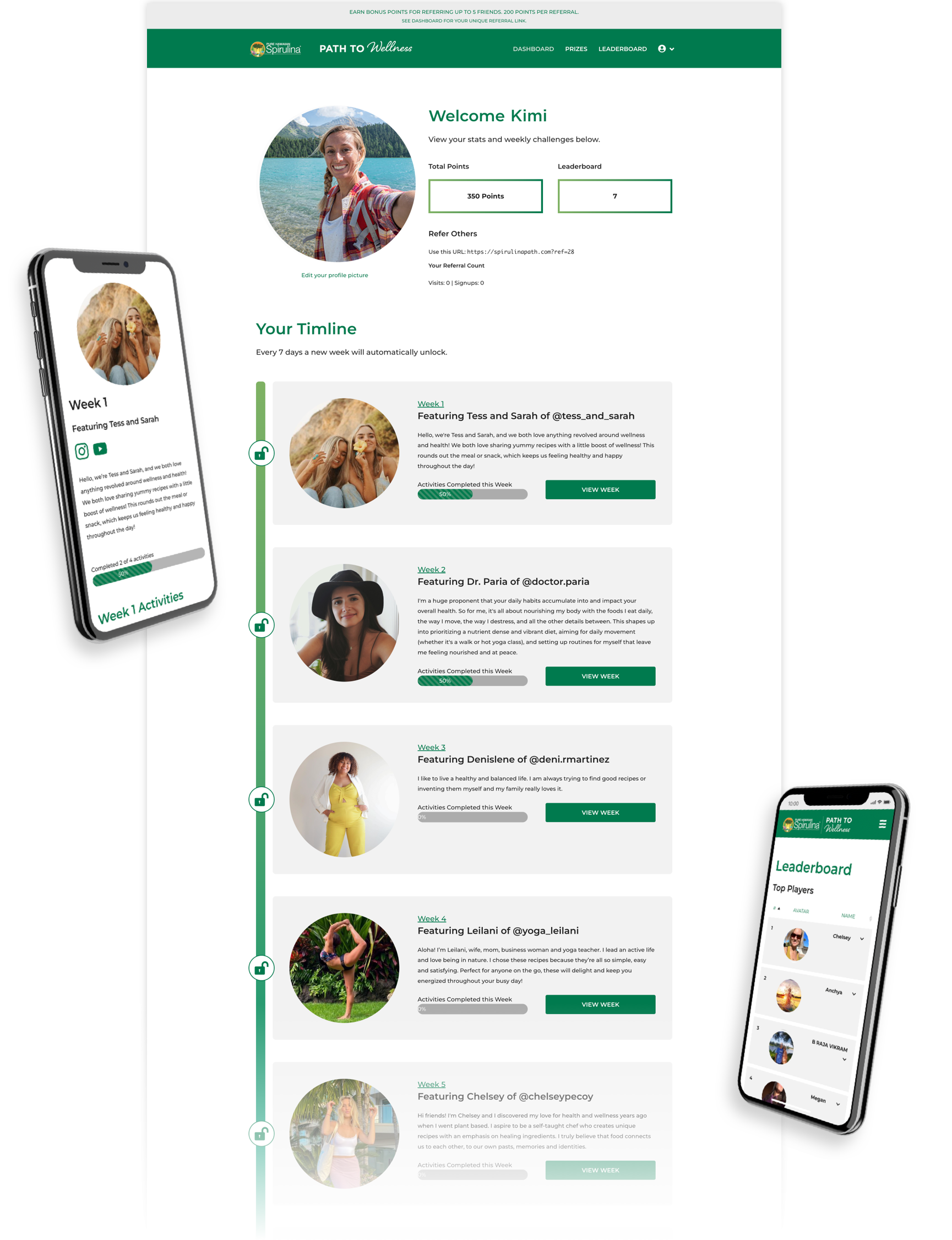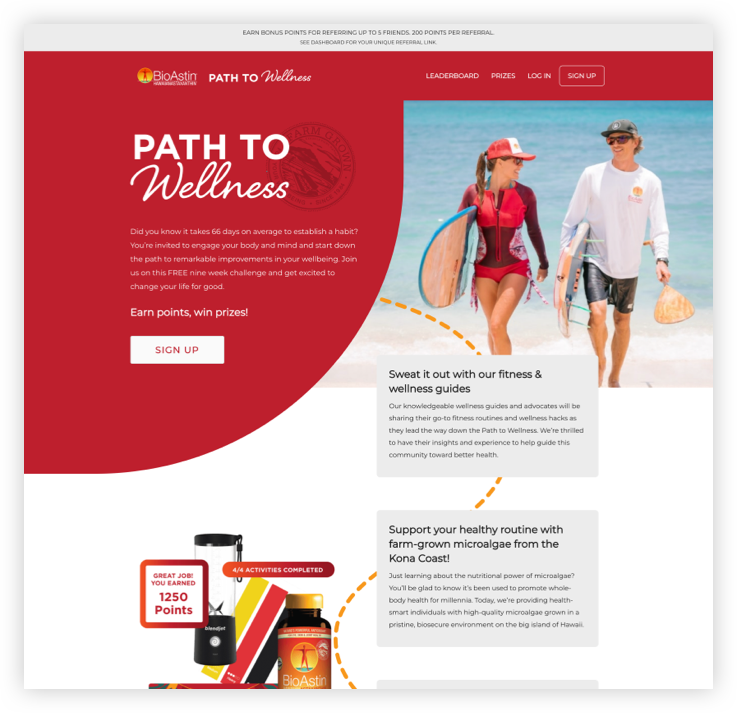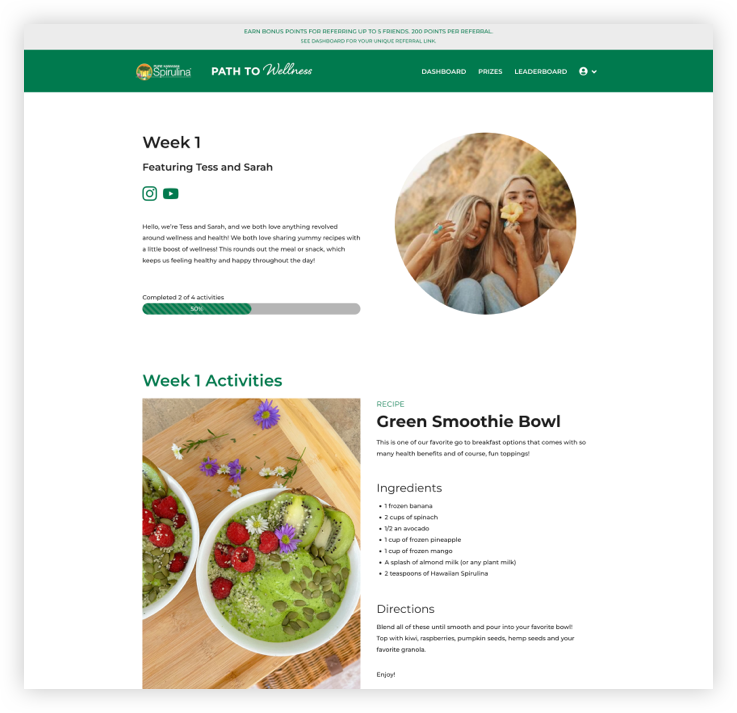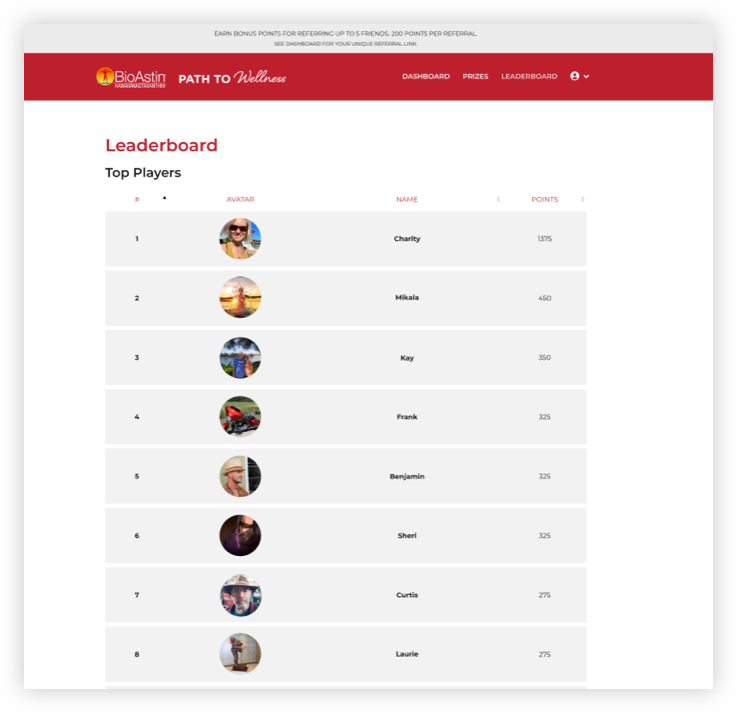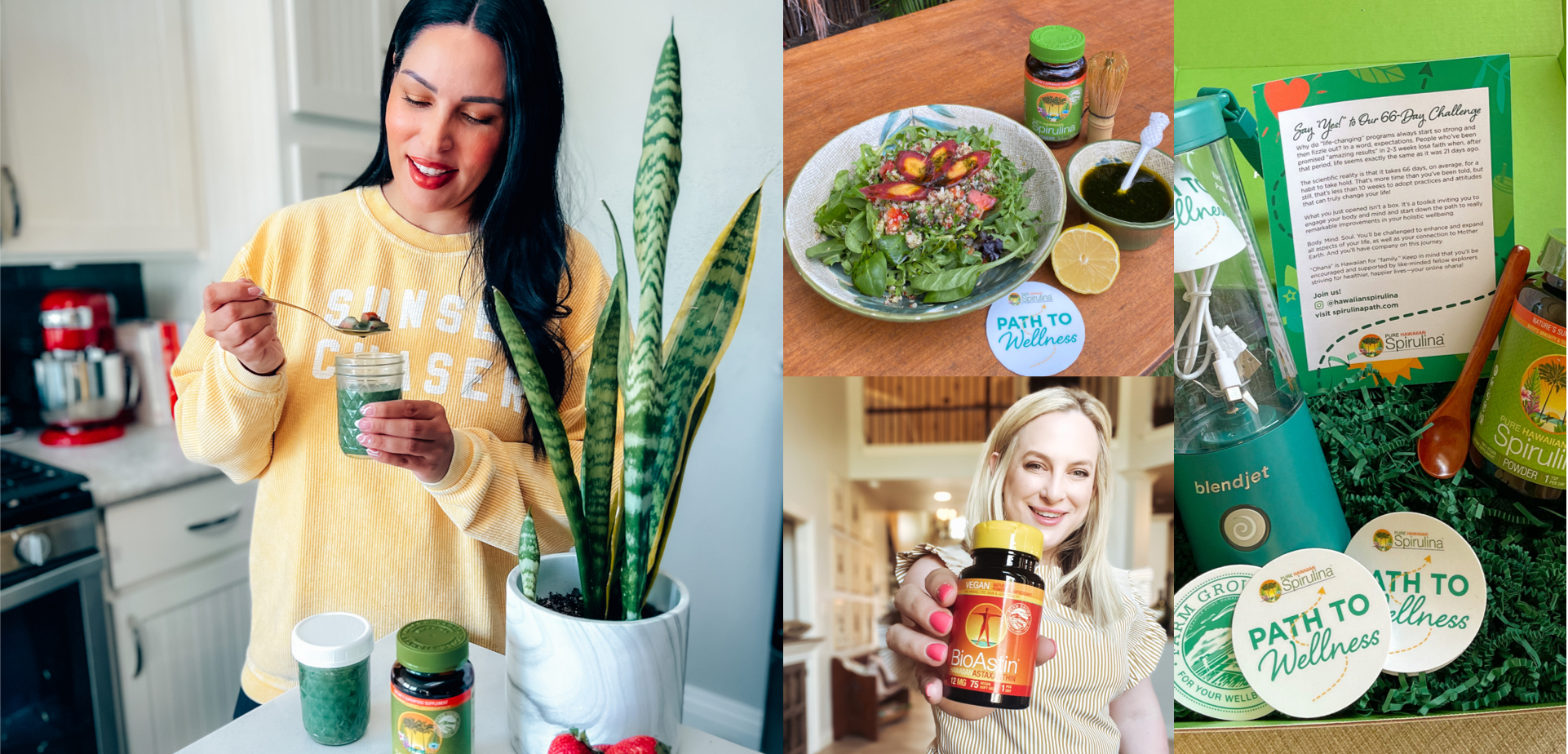 Growing the audience with social media and influencers
To promote the Path to Wellness challenge, we partnered with health and fitness infuencers by providing them with a custom kit with product and tools to create their week's program. They created original content, such as unboxing videos, every week. By sharing this content on their own social channels, they helped drive participation and exposed the challenge to a larger audience.