Why Cause Marketing is the Hero We Need Right Now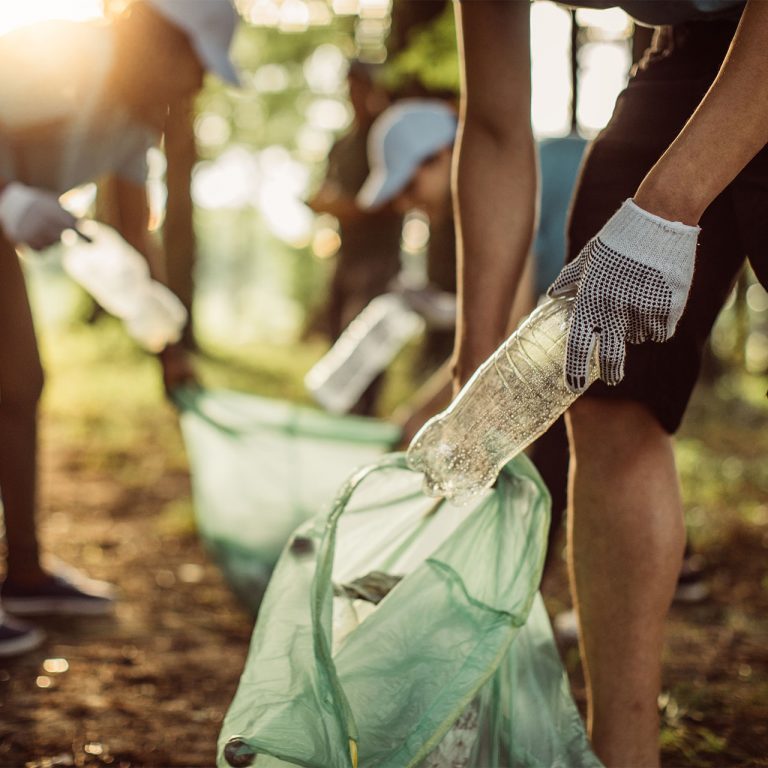 And Tips on How to Create a Successful Cause Marketing Campaign
Cause marketing - or the partnerships between corporations and nonprofit organizations to help raise money and awareness for both the cause and company - is something many people have only heard of in recent years but, in truth, it has a long history. American Express coined the term Cause-Related Marketing in 1983 during their campaign to restore the Statue of Liberty. However, many will tell you that the true Cause Marketing pioneer was Jerry Lewis. His telethons for the Muscular Dystrophy Association were the stuff of legends, and executives were eager to be seen on TV accepting the infamous big checks. Regardless of the motivation of these execs, the result was billions of dollars being raised for a very worthy cause.
The truth about cause marketing still holds true today - it's a tit for tat situation and both parties benefit from the partnership. While the prevalence of this type of marketing seems to ebb and flow, we'd like to make the case that if there were ever a time for this, it's now. All one needs to do is watch the news to realize we are divided on many issues in this country. It can feel like there's no end in sight to the despair, but it's interesting to note how a feel-good ad can change this … at least for a little while. Hubspot even shared some examples of what they refer to as Joy Marketing ads (I'd like to buy the world a Coke, anyone?).
Cause Marketing Inspiration
Much like with Joy Marketing, the main goal of Cause Marketing is to hit you square in the feels (as the kids say). These campaigns often evoke an emotional reaction that is (hopefully!) powerful enough that the person seeing the ad will forward it on. When it comes to this criteria, there are a few recent examples that stand out from the rest.
Toms - It's really hard to beat this one, as the company is founded on cause marketing. Every purchase you make on TOMS shoes, the company helps provide shoes, sight, water, safe birth, and bullying prevention services to those who need it. Founder Blake Mycoskie also recently took a bold stance on gun legislation, providing customers with an easy way to get postcards mailed to elected officials demanding universal background checks.
Ice Bucket Challenge - This was a unique one, as it wasn't a company that launched this movement but, rather, it began with the consumers. While its origins are fuzzy, it appears that it began with a challenge to a golfer to pour ice over his head, and this person added the cause to it, which was for ALS research and treatment. Many scoffed at this but they stopped when they saw the end result - over $115 million raised for this worthy cause.
Gillette - The Procter & Gamble-owned razor company went on a limb with this ad against toxic masculinity and, although it could be called shock or controversy marketing more so than cause marketing, it got the company 1.5 million social media mentions.
Dipping Your Toes in Cause Marketing? Here's What You Need to Know
When it comes down to it, whether you do cause marketing or not could be a matter of getting the business in the first place, as many clients and consumers will ask you about this up front. If you don't have a cause, this is a huge red flag to many, particularly if the decision-maker is a millennial. And as we mentioned, now is the time, as everyone is searching for a hero. 86 percent of global consumers believe businesses should place at least equal weight on society's interests as their own.
If you're thinking of launching a campaign, there are things you can do to ensure it's a success:
Choose a Cause That Means Something
Do you have an employee who has had a child with cancer? Do you know someone suffering from ALS? Is your team passionate about pet rescue? Choose something that will get everyone fired up. Without that added incentive of choosing a cause from the heart, the pursuit will feel empty. Plus, consumers will see right through a company that chooses their causes much like they do their ice cream preferences.
Consider it an Alliance - Then Formalize It
Kind of like Survivor, but different. When you are searching the nonprofit section process, look for a cause that aligns well with your company. If you sell skincare (including SPF), consider partnering with an organization that provides education and research on skin cancer. If you're in the food business, think of partnering with a cause seeking to end childhood hunger. You get the picture.
Once the partnership has been decided upon, it's time to discuss how to use marketing campaigns to create joint promotions. Whether it's press releases, newsletters, or other materials, this is when you get to increase your brand visibility while making others aware of this important cause.
Don't Just Write the Check
Don't be that guy (or girl). Yes, the money is crucial to any cause but anyone who does a bit of research on your cause marketing campaign will know if it's the real deal or not. Make sure you're donating services and using your business to create awareness surrounding the cause. As Entrepreneur contributor, Kim T. Gordon put it in a recent article, "As a marketing expert, I contribute services that include producing an annual Woman's Hope benefit concert and direct-mail and public relations campaigns that in the past eight months have netted approximately $250,000 for these nonprofits." 64% of consumers say that simply donating money isn't enough. In other words, you can't just talk the talk. You've gotta walk the walk.
Create a Sustainable Campaign
So you've established the relationship and gotten the ball rolling with a newsletter, e-blast, and/or press release. In doing so, you want to make sure you've got a meaningful campaign with clear goals and a way to measure these goals, just as you would with any marketing campaign. If you're seeking inspiration, look no further than the "Box Tops for Education" program. Many roll their eyes at this but it has earned over $800 million for our nation's schools since its inception in 1996.
…
Let's use the events going on around us to propel us to do better instead of getting stuck in the mire. Find your cause, hone your campaign, and watch this mutually beneficial relationship blossom. Need some assistance? Contact us to get your campaign up and running.
By: Marnie Brodersen