Marketing Checklist for a Successful Livestream Event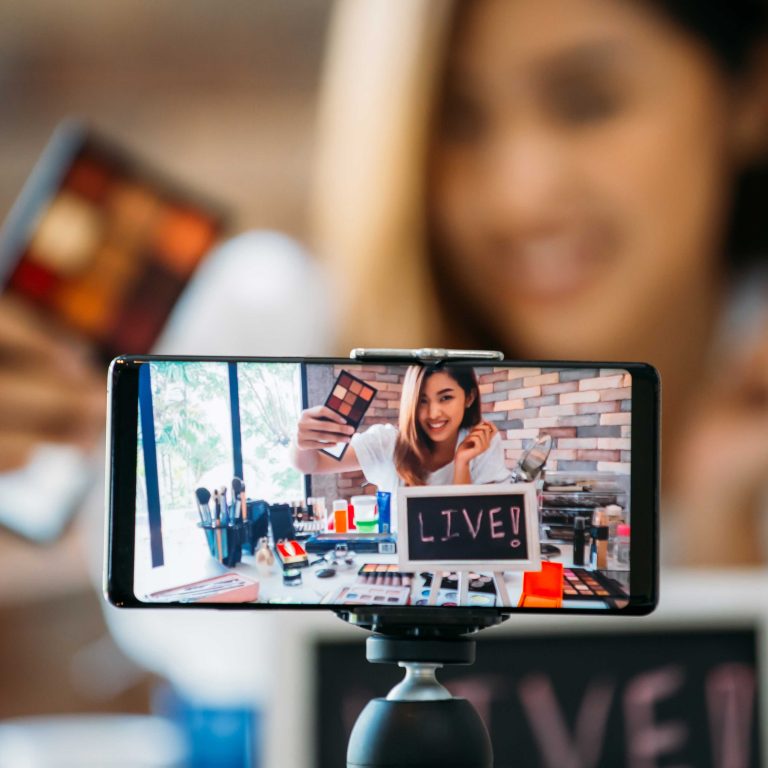 And How to Convert Attendees
25.3 percent of Americans say their biggest phobia is public speaking. We're dating ourselves here but if you were a fan of The Brady Bunch, you likely remember and still cringe thinking about Cindy Brady completely freezing when she went on that TV quiz show. As marketers, we have a built-in audience for a well-promoted social media live session but, if the idea makes your skin crawl, rest assured that preparation is your friend.
When you consider that more than 360 million users watch live videos on the regular on Facebook alone (whoa!), you know that enlisting this method to spread the word is a must. Conversely, however, a video that's of poor quality can make a viewer 62 percent more likely to have a negative opinion of the brand that produced it. Again, preparation is the key which is why we're sharing a checklist to run through before you say, "Lights, camera, action!"
Decide Your Goal and Platform
As with any content that comes out of your company, you want to have a good idea of what your goal is before going live. This will help you decide what the live video will be about and how best to share content on this that is going to be engaging. Once you figure this out, you can give the live video a title to promote it (more on that in a bit). As for ideas, you can host a live Q&A, give a peek behind the company curtain, or try streaming a webinar. Prepare a script for any of these options but you want to be more impromptu once the live session starts. There's a fine line between flying by the seat of your pants and allowing your live session to appear scripted, and you want to straddle this with as much finesse as you can muster.
Then it's time to choose the platform and, although there are quite a few to choose from these days, we will share the benefits and drawbacks of the two biggest ones - Facebook and Instagram:
Facebook Live:
The average time a person spends watching Facebook Live is three times more than that of the pre-recorded variety. Need we say more? And because Facebook is all about results, they have begun to make these Facebook Live videos appear higher in people's news feeds. You can also use this platform to promote the video. Facebook Live videos also offer follower notifications, the ability to save highlights, built-in analytics, streaming from your computer or phone, and retargeting abilities. The only negative is that you will have limited control over advertising.
Instagram Live:
When this launched, it seemed like such a novelty but now it's part and parcel to everyday life by both users and advertisers. Although Instagram Live doesn't have the built-in analytics that Facebook Live does and it's only available for 24 hours (unless you add to your Instagram Story highlights), it does notify your followers and allows you to save your highlights for repurposing the content.
Consider Using a Co-Host
It's easy for followers to glaze over watching a talking head for a period of time, but if you have two people interacting with each other on the topic, it's far more engaging… and less nerve-wracking to boot. While you don't want live videos to appear rehearsed, you do probably want to sit down with one another to prepare bullet points about what you'd like to cover and how to do so.
Fill the "Room" With Leads
Nothing is more cringeworthy than hopping on a live video only to see one or two paltry followers for the entirety of the broadcast. Avoid this by promoting your live session online beforehand in a way that's primed for conversions. Use a landing page for a form fill to get their information and to remind them about the upcoming live event. When deciding upon a time, consider whether some of your ideal followers are in other timezones and adjust accordingly.
Choose Your Equipment
Decide whether you want to do the livestream on your computer or your phone. If you go with your phone, make sure to get a tripod for it so you can avoid a shaky video due to hand-shaking! You should also invest in a microphone that is designed for this kind of thing, as the one that comes standard with most phones is often unreliable at best. And if you choose to stream from the computer, a USB mic will help you get the best audio.
You can also drive yourself to insanity looking up articles on the best lighting for videos, but the bottom line is you should have as much natural light as possible - and in front of you as opposed to behind you. Light coming through a window is ideal but, more importantly, you need to make sure you avoid doing it directly under unflattering overhead lights.
Whatever you choose, make sure to test your internet and the rest of the technology, as the last thing you want to have happen is a live SNAFU. You should even test the lighting to see if it's ideal. And as for what you wear, you will know what's appropriate based on the topic and audience, but solid colors are the way to go no matter what.
Enlist Help During the Feed
If you have calculated a large showing for your live session, you should ask for help in manning the online comments and questions, as it can be overwhelming trying to present and do this at the same time.
Stage and Brand the Event
You've already figured out your ensemble and the lighting, so now it's time to make the background for your live session look amazing. Marketers should take advantage and have at least one thing with the company logo on it in the area where you're filming. This not only helps with branding but it also orients people who hop into the live session midway through it.
Do a Run-Through
Again, the last thing you want this to come across as is staged but a run-through (or 10!) will help you to feel more confident when the time comes, and that's never a bad thing.
Aaaaand...Action!
When it comes time for the actual live session, have faith that you are fully prepared and just have some fun with it. Chances are, mistakes will be made and it won't be perfect but as long as you make it entertaining and informative, you can file this in the "Marketing Win" column.
Let the Post-Live Party Begin
Just because you're done with your live session doesn't mean it's time to pop the champagne. Well, you can do that but you should also take full advantage of what you just did by nurturing the leads you've gotten. Reach out to those who attended to thank them for their time. Make sure these people also know how to find out about upcoming live sessions. And if the platform you chose allows for it, download the video and reuse the content. This way you can drive traffic to your website long after the live event has ended.
…
Cindy Brady Syndrome is real but we've got your back. Contact L7 Creative to help you get this checklist ready before your next livestream session and watch the marketing leads roll in.