Top Five Strategies for Recruitment Marketing in 2023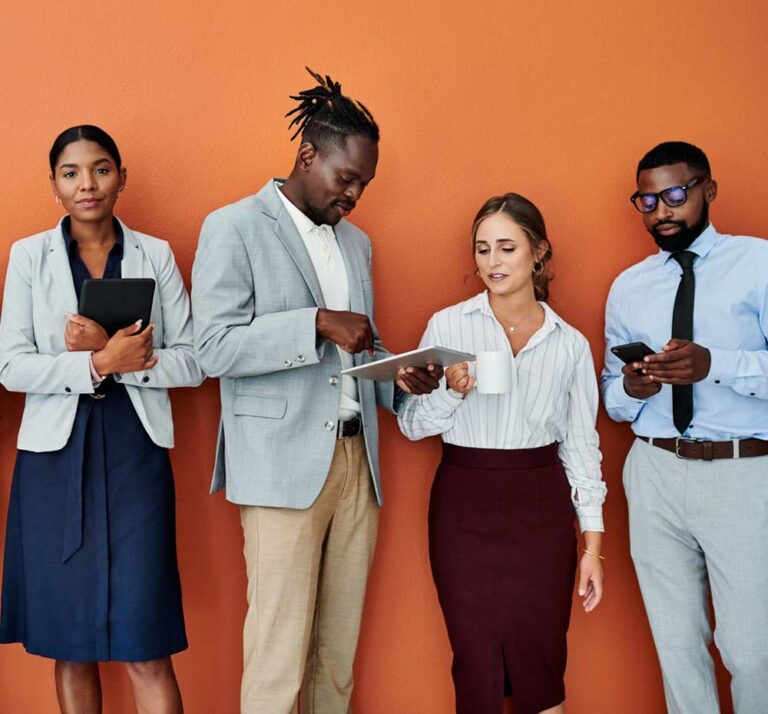 Recruitment has been challenging for many companies since the pandemic, with fewer people actively seeking jobs and many leaving the workforce altogether. Other factors have created a highly competitive job market in 2023, with unemployment rates at historic lows and a growing number of job openings.
We've put together an overview of today's job market along with the top recruitment marketing strategies. These strategies have been shown to drive results, even in challenging times.
The New Normal
For many industries, the job market now features Zoom and remote work, giving candidates more choice. This might mean local talent is no longer available because they work for a company based in another location.

Skilled trades also underwent a shift after the pandemic. Many people who previously worked in or might have otherwise gone into the skilled trades found other options when many workplaces shut down.

Generally, workers look for better work-life balance, better pay, and better benefits. Their opportunities have opened up to different geographic locations, as well as different career types.
A Custom Strategy for Your Industry, Location, and Business
Depending on your industry, talent pool, and how the overall economic situation affects you, your recruitment strategy must be uniquely tailored to your business. Working with a recruitment marketing agency that can customize a plan for your business will put you head and shoulders above your competitors.

With that in mind, here are the top five strategies you can implement for recruitment marketing in 2023.
Strategy 1: Build Your Employer Brand
In today's job market, it is essential to have a strong employer brand. Creating a positive image of your company will attract the best talent, and highlighting the benefits of working for your company can help attract potential employees. Examples of these benefits include a positive work-life balance, opportunities for advancement, and a supportive and inclusive culture.

More candidates say employer branding plays a role in where they work. You must develop an employer branding strategy to showcase a positive, diverse, and inclusive company culture.
A strong employer brand has many advantages. One being that it can bring you candidates who are the right cultural match for your company. This can reduce the number of applications your recruitment team must sift through.

Company values are important to candidates. They want to work for employers whose values align with their own. These values include diversity, where they expect you to have a strategy in place and be transparent.
Strategy 2: Be Sure to Target Passive Job Seekers
The majority of quality candidates are passive job seekers who sit back and wait for the right opportunity. As a result, you must actively seek to reach them. Doing this will increase the number of quality applicants while minimizing your workload. It also adds convenience and value for the highest-quality candidates.

Your careers site is one of the most critical ways you interact with candidates. You must create a user-friendly and visually appealing platform that showcases your company's culture, values, and benefits. Highlight current job openings with detailed job descriptions and requirements.
Offer the ability for job seekers to apply for positions and track their application status easily. Encourage open and transparent communication by providing a platform for candidates to ask questions and receive timely responses from the hiring team. Foster a positive candidate experience by being responsive and respectful throughout the hiring process.

Interacting with potential employees on social media platforms such as LinkedIn and TikTok can provide a unique opportunity to engage with and attract a wider audience. On LinkedIn, showcasing your company culture and sharing updates about job openings can help you build a professional and credible brand.

You can also engage with potential candidates by responding to comments, participating in group discussions, and following relevant hashtags. TikTok offers a more creative approach to recruiting, where you can create fun and entertaining videos to showcase your company's culture and values.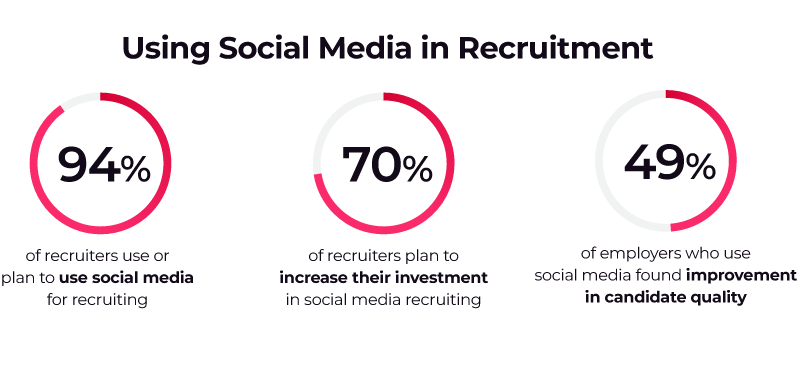 Strategy 3: Make Use of Job Boards
Capitalizing on the exposure from major job boards is essential to reach the most qualified candidates for a given position. Major job boards such as Indeed, Glassdoor, and Monster offer a wide reach to your desired talent pool of job seekers.

One of the most effective ways to gain this exposure is by not only having a branded careers site, but allowing the job boards to crawl it. This allows your job postings to appear on their boards at no cost. This way, you can increase the chances of finding the best fit for the role and make the hiring process more efficient and effective.
Strategy 4: Deploy Search and Display Ads
Search and display ads are highly effective ways to reach active job seekers and bring attention to your job openings. Digital marketing platforms such as Google Ads, Facebook and LinkedIn allow you to target specific demographics and job titles, ensuring that your job ads reach the right audience.

Behavioral retargeting takes this targeting even further by showing job ads to individuals who have recently visited your careers website or engaged with your social media pages. This increases the likelihood of attracting candidates who are actively interested in your company and the job opportunities you offer.

By using search and display ads, you can increase the visibility of your job postings. This can help you to reach a wider audience, get them to your careers site, and start a two-way conversation.
Strategy 5: Implement an SEO Strategy, Including Blogs
SEO (Search Engine Optimization) and blog content are key components to increasing an employer's online visibility and attracting quality job candidates. Optimizing your careers website and job postings for relevant keywords can improve your domain authority and search engine rankings. This makes it easier for job seekers to find you online.

Regularly publishing blog content that is relevant and valuable to your target audience can also help build your online presence and establish your company as a thought leader in your industry. This can not only help attract quality job candidates but also position your company as an employer of choice.

When creating blog content, it's important to consider topics that resonate with job seekers, such as company culture, benefits, and career development opportunities. By using SEO and blog content as part of your recruitment strategy, you can reach a wider audience. This makes it easier for job seekers to discover your company and the opportunities you offer.
Set Up Your Recruiting Process for Success
Recruitment marketing is more important than ever in today's competitive job market. By focusing on the strategies outlined above, employers can attract top talent and overcome the biggest recruitment challenges. Ultimately, you can find the best fit for your open positions by implementing a comprehensive recruitment strategy.

If you are looking to re-evaluate your recruitment marketing needs, contact L7 Creative today, and we'll be more than happy to discuss a custom strategy for your business.