Why You Should Choose an MVP Website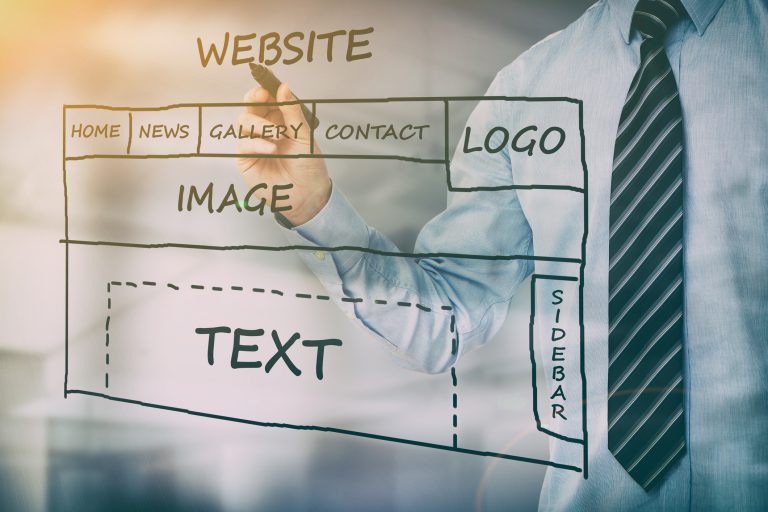 MVP stands for Minimum Viable Product. This can be defined as a product with the basic required functionality to go to market. The list of successful apps and websites that started with MVP includes Uber, Spotify, Facebook, and Amazon.
Most new businesses have an overall vision of what they need, but also a long term plan of what they eventually want to become. MVP allows a company to get a product online. With the option to build features, functionality, and profitability based on what is learned from the market.
Benefits of Starting with an MVP Website
Using the MVP approach with your business website design is a sound strategy that maximizes potential while reducing risk. Web technology and the market can change rapidly. Being able to adapt and capitalize on this can be the difference between having your website be a time and money pit and having it be a partner ready to capitalize on opportunities.
Profitability
With an MVP website, you can get your website up and generating profit faster and with a smaller initial investment. Gone are the days of easily available venture capital for web startups. Even if you do have venture capital available, your investors will want to see a clear time table for deliverable elements and a path to recouping initial outlay. With MVP you can give them realistic dates for launch and a plan for monetizing the site.
Agility
The First with the Right Idea Usually Wins
The original quote (often credited to a Civil War general) is "the first with the most usually wins," but it's a little different with technology. The leaders in digital technology all started small and grew bigger, others who invested time and money, and potentially had a bigger launch failed as they missed the window or invested heavily in technology or markets that were already becoming obsolete.
With MVP website design you can get your site launched faster and have time and development budget left to adjust for new trends and opportunities.
Future-proof
The purpose of MVP isn't to get something cheap and easy up, but to create a solid foundation that can grow. Modern web platforms are flexible and can incorporate plugins and applications that add functionality. An important consideration when building an MVP site is selecting a robust server technology and a versatile platform that will support future needs for e-commerce, search features, web applications, and data collection.
Is an MVP Website the Right Choice for your Business?
You've heard the benefits, but is it really the right choice for you? Here are some questions to consider.
Are you starting a new business that needs a web presence?
Do you have an existing website that is not doing what you need and you want to take advantage of recent technology?
Are you introducing a new product or service that is not a good fit for your current website?
Do you want to get into a new market, but retain the flexibility to change focus after you learn more about the market, client needs, or business trends?
If you can answer yes to any of those questions you are a strong candidate for an MVP website.
Creating a Plan for Your MVP Website
A critical step for ensuring the success of your new site is outlining the scope and goal of the project. Be pragmatic and realistic about what to include in the site, with the understanding that it may not do everything you want from at launch.
Be clear about what features a customer will need to become interested and become a lead or a sale.  Assign a project manager who can keep a lid on feature creep and manage what is a minimum requirement and what features can be brought in later.
Questions to ask when Choosing Your Technology Stack
So you've decided an MVP website design might be the right choice, but it is much different than just throwing up a website. The choices you make now can save a lot of extra work in the future. Here are some questions you should ask your developer before choosing your technology.
Will your server support increased demand? Will your website platform give you the marketing intelligence you need to make future decisions? Does it integrate e-commerce and client engagement features? Will you be able to identify your customer's activity and nurture them as clients? Can it be protected from spam? Will your database be secure?
Be sure to choose an expandable flexible server and web platform to build your future success.
Next Steps
Once your MVP website is live the really interesting part starts. Use your analytics, customer feedback, and marketing reports to evaluate what is working and what isn't. Build on success and optimize the site for conversions and usability. Once you have a smooth running site it's time for the next steps. Set a timetable and plan for the first round of feature upgrades and improvements!