Valuable Lessons From Holiday Ad Marketing Campaigns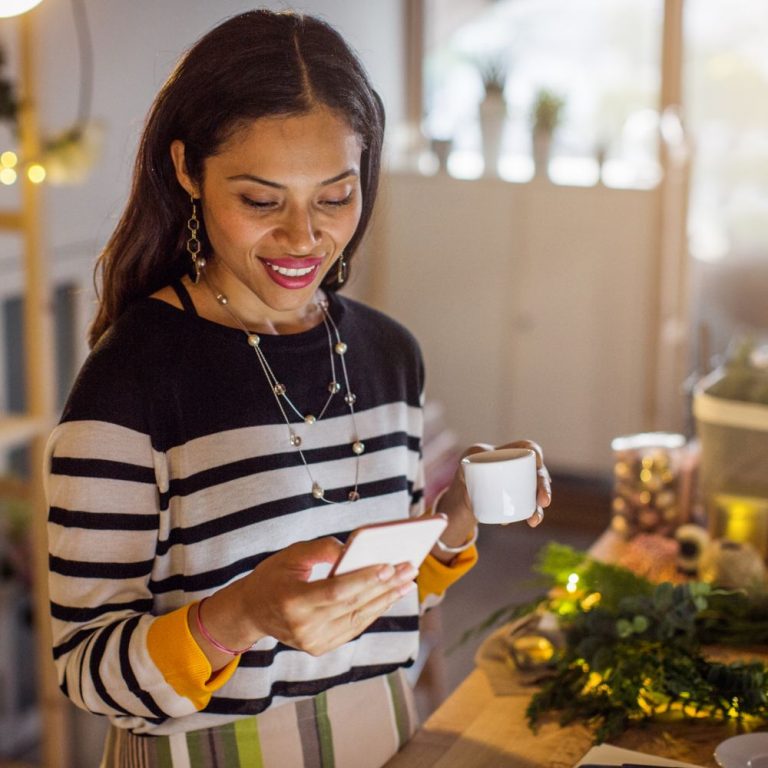 The holiday season is an exceptional time for B2C businesses to tap into a large pool of potential customers. While campaign best practices continue to evolve overtime, it is well known that holiday ad marketing campaigns are meant to be personal and fun. Black Friday is also undergoing major changes due to COVID-19. Brands are starting holiday sales earlier to minimize in-store traffic. Competition will be higher this holiday season, but consumers are more ready to complete their online purchase. Let's take some of the most important lessons that have been learned over the years from top brands.
Personalize the Holiday Experience
Ad campaigns during the holidays must be personal in order to be effective. The key to creating a compelling holiday campaign is humanity. Take a break from gimmicky ads and dig deeper to connect with your audience. Consumers who feel understood and heard are more inclined to purchase from favored brands. Opt for a "show, don't tell" approach to carry your campaign. How does your product/service improve their quality of life?
Follow Apple's lead with their 2013 game-changing commercial Misunderstood. The video follows a family celebrating the holidays with a young boy glue to his phone. It's later revealed that he was creating a montage of the family's happiest moments captured on his iPhone. Apple highlighted their product's unique selling point (USP) without explicitly advertising camera specs. Paired with simple editing software that even children can use, iPhones help you create high quality videos. The commercial is critically acclaimed by audience and critics with this feel good story.
Conduct Proper Research
Consumers will be more critical of brands during the holidays. Consider the audience you're targeting: are you planning on going local or global? It's critical for your research team to be knowledgeable in different cultures and faux pax to avoid insensitivity. Additionally, be up to date about your company's social position. If your team isn't aware of public sentiment surrounding current events, the entire ad campaign can cost thousands in resources and produce an opposite reaction.
Starbucks learned this lesson the hard way. Their 2012 #SpreadTheCheer campaign was anything but cheerful. Twitter users from the United Kingdom hijacked the hashtag and flooded the search with criticism. At the time, Starbucks was under scrutiny for tax evasion and low wages in the UK. The campaign is infamous among marketers who manage branding for ecommerce businesses. Regardless of your business scale, the important takeaway from Starbucks' plunder is to research, research, research!
So Starbucks thought it a good idea to display tweets with #spreadthecheer on a screen at the natural history museum! pic.twitter.com/MZYaVlvL

— Mr G (@Philsick) December 16, 2012
Maintain Your Brand Identity
Customers value authenticity and appreciate campaigns that align with your brand's positioning. For example, if you advertise professionalism but design a tongue-and-cheek holiday campaign, customers will be confused about your brand. This common marketing mistake will cause brands to lose loyal followers. Get to the root of your brand identity and develop a campaign that aligns with the values you're marketing. Consistent branding is a key factor for consumers to become repeating customers.
REI took a huge risk in 2015 to close their doors on Black Friday for their campaign #OptOutside. They encouraged employees and customers to use the time spent shopping to enjoy the outdoors with loved ones. This campaign perfectly aligned with REI's brand positioning and quickly reached global success. People shared photos of their REI equipment in use as they basked in nature. The campaign is a recurring tradition for REI and continues to increase brand affinity.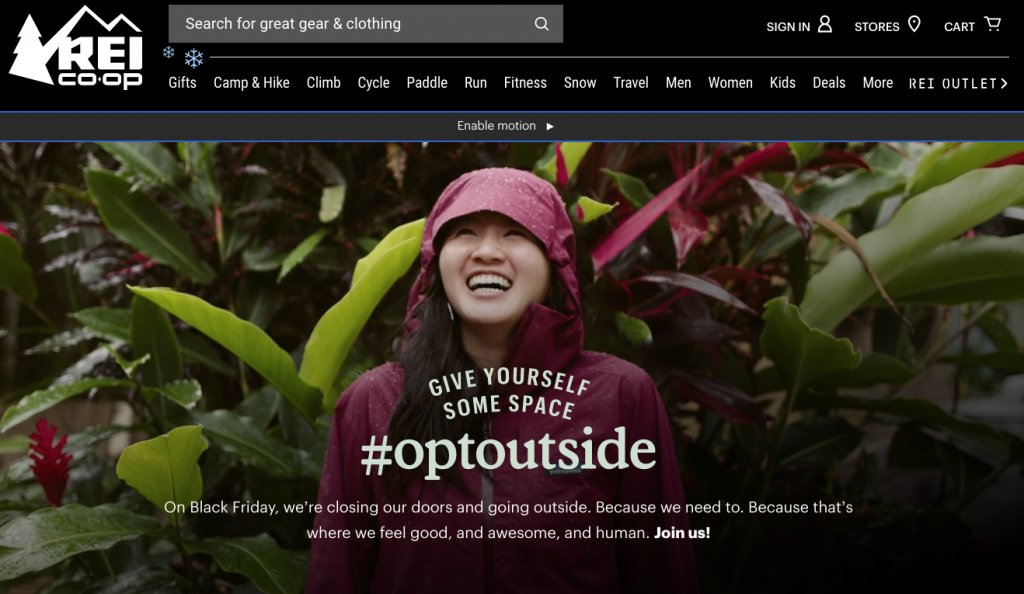 Trust Local Marketing Campaign Experts
It's easy to get caught up in the numbers of clicks and completed actions, but the holidays are different. You've spent the whole year advertising your quality products. Now's the time to establish a genuine connection with your audience and showcase your company's best side. Work with top creative agencies in San Diego like L7 Creative who will nail your brand image and ad creatives. Contact us today to learn more about our marketing campaign services for the upcoming holiday 2020 season.