Landing Page Redesign for Higher Conversions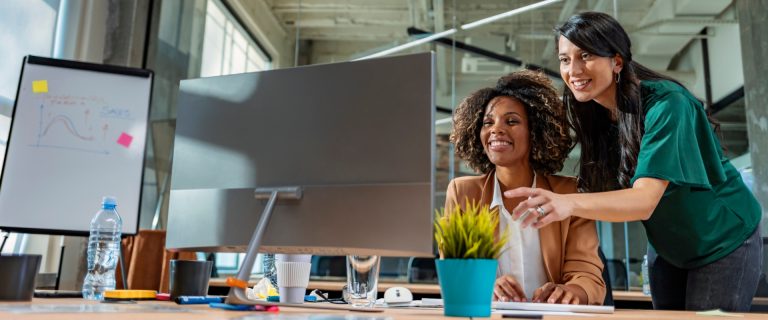 Your landing pages serve one purpose: to generate conversions. Best business practices encourage multiple marketing channels to maximize audience reach. Relying on one source for lead generation will lead to a rapid depletion of your consumer base. Customer outreach can be done through lead nurturing email campaigns, social media posts, PPC advertising, and more. The key is leading potential customers directly to your products or services without losing them throughout the journey. If your landing page isn't getting the job done, it's time for a redesign to optimize your digital marketing strategy.
My Landing Page Used to Work…
We hear this a lot. Your landing page used to work just fine, but it's no longer getting the traffic it once had or it's not leading to conversions.
This happens because the world's not a static place. It's constantly changing and if your business isn't evolving with it, you'll quickly find yourself in the prehistoric ages. Monitor key metrics to measure your page's performance and keep up with what's trending. As soon as you see any decline in performance, it's time to act.
Here are some aspects to consider to ensure that your landing page design is positioned for success.
Competitors are Foes to Learn From
If you've been doing a good job with your marketing, there's a pretty good chance your competitors have noticed. They'll analyze what you're doing well and figure out ways to do better. A complete audit of your company - marketing strategy, branding, landing pages, social profiles - will determine any opportunity gaps that you might've overlooked.
In some cases, they may just clone what you're doing so you no longer stand out as unique. They say that imitation is the greatest form of flattery but in competitive industries, imitation can hurt your business.
Stay ahead of your competitors by applying this strategy routinely. This gives you an idea of the latest marketing trends to incorporate into your landing pages. If you're unable to leverage their tactics, at least you'll be able to position your brand as an antithesis so their shortcomings.
Dynamic Images Breathe Life
Advertising and marketing requires the right branding that makes your business unique. Chances are that your target audience has seen the same message thousands of times from other competitors. Your ad no longer makes the impression it once did. Have a strong brand voice, concise copy, and dynamic images integrated with your ad campaigns to attract customers to click and engage with your website.
Updating landing pages is essential to increase interest from current customers and prospects. Add a new offer, a fresh design, or a new approach to improve click-through rates and conversions. A stale landing page can lead to a negative impression even for great companies.
Keyword Trends are Also Changing
If it's been a while since you've updated your landing page, you should do a deep dive into the keywords you're using to drive traffic. Just as design trends and competition change over time, the way people search does as well. A reason for your landing page's poor performance could be due to the fact that the keyword is no longer relevant.
Google's algorithm relies more on search intent and search phrases now rather than strict keywords. Sometimes tweaking a few words or phrases can make a big difference. A good example would be for the home rental industry. You would think that people search for "best homes to rent," but actually, "best houses to rent" is more high-volume and competitive.
Someone may also be outbidding you on your paid search campaign for better quality leads. In that case, you need to up your bids or find new keywords that provide a better ROI.
San Diego Website Design Company
If your landing pages aren't performing up to your standards, it's time to take a fresh approach.
If you're searching for San Diego web development companies to help, look no further than L7 Creative. L7 Creative is the premiere San Diego website design company. Contact L7 Creative today to optimize your landing pages to increase conversions and revenue.